Contemporary Fine Jeweller. Family Business. Jaipur.
Jaipur Jewels by Vaibhav Dhadda is a reputable second-generation jewelry manufacturer with over a years of experience.  We specialize in high-quality 18k Gold tapered baguettes channel set jewelry exemplified by our Gradient Collection. This collection showcases expertly cut gemstones ensuring beautiful color gradation. We also offer the world's finest Cameo Jewelry with 1000+ designs. Our work has gained recognition in Forbes USA, Solitaire International Magazine, Pan Arab Luxury Magazine, and Retail Jeweller of India. All our products are sustainably sourced and ethically crafted in Jaipur.
Vaibhav Dhadda, a Jaipur-based designer, developed a profound Passion for jewelry that stemmed from his upbringing as a second-generation jeweler in the city known for its magnificent gems. It was through his parents and their European travels that he gained a genuine devotion to the industry. Raised in Jaipur, the "Pink City" his upbringing immersed him in the world of jewelry craftsmanship. Vaibhav has earned a coveted commerce degree from India's premier Institute- SRCC, Delhi. He is also a certified gemologist from the Indian Institute of Gems & Jewellery (IIGJ- Indian Equivalent of GIA).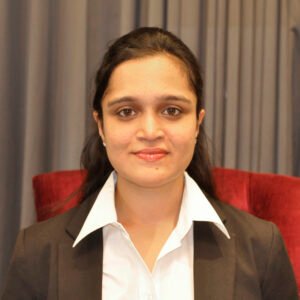 Shrruti Dhadda, a dynamic professional, is the driving force behind the Gradient Collection. She leads Business Development, overseeing IT, Sales, and Customer Relationship Management. With a background in Computer Science Engineering and an MSc in Business & Management  from Aston University, UK, and work experience at Schneider Electric, she brings strong analytical skills to identify growth opportunities for the company.